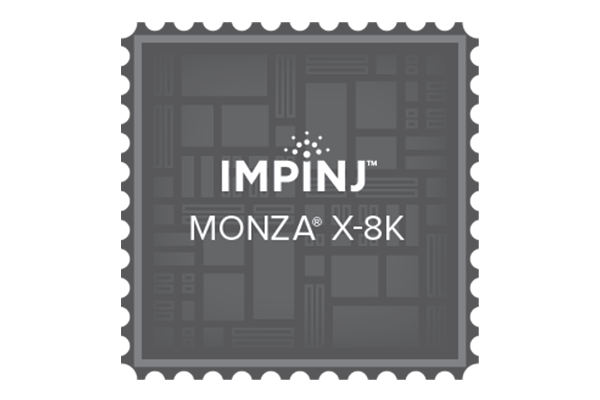 Impinj Monza X-8K Dura Datasheet
IPJ-P6001-Q2AT
Datasheet : Monza X-8k DuraXXXX.pdf
Monza® X-8K Dura is a UHF Gen2 RFID IC product with 8192 bits of user Non-Volatile Memory (NVM) and an I2C interface.
As an I2C device, Monza X-8K Dura operates as a standard I2C EEPROM. The contents of this EEPROM can also be accessed wirelessly via the UHF Gen2 RFID Protocol.
Features
EPCglobal and ISO 18000-63 compliant, Gen2V2 compliant.
8192 bits of user NVM
16 One Time Programmable (OTP) blocks (3583 bits) via BlockPermalock feature supported by both I2C and EPC Gen2 interface
QT for read control and data privacy on RF link
I2C slave interface with NVM read and write and four user-configurable I2C slave addresses
–19.1 dBm typical read sensitivity when using a single RF antenna port & dipole tag attached, -26.1 dBm with DC input & dipole tag attached.
–21.6dBm typical read sensitivity when using dual RF antenna ports and dipole tag attached.
–14.1 dBm typical write sensitivity when using a single RF antenna port and dipole tag attached.
I2C control of RF access
Write wakeup mode, which allows Monza X-8K Dura to wake up a device.
FastID™ inventory mode, a Gen2 compliant, patent-pending method for EPC+TID based inventory that is 2-3 times faster than previous methods